Equipment
The Barnard Design Center has a WEN 5-inch Band Saw and air filter.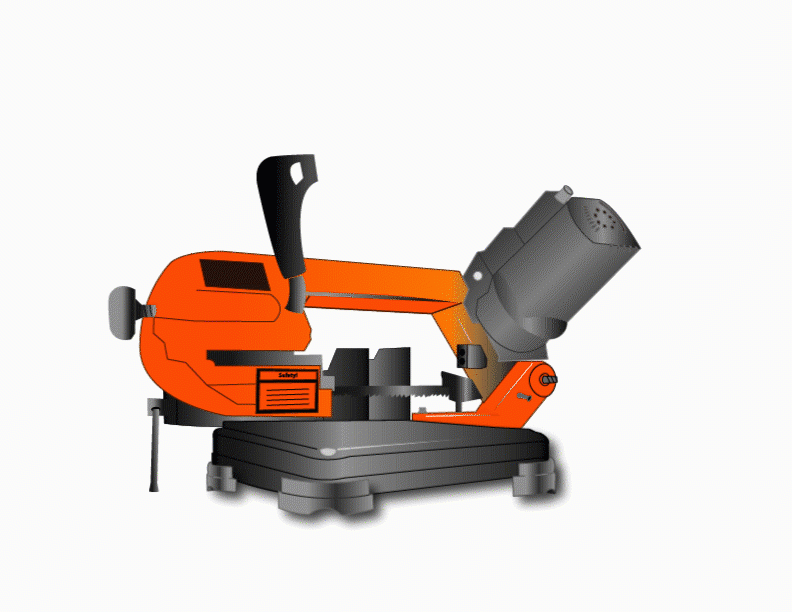 The Design Center's band saw is a horizontal band saw, which is a bit different from vertical band saws found in many workshops. The main difference is that rather than feeding a material through the saw blade by hand, the operator will lower the saw blade down onto the secured piece being cut. The saw itself can be rotated to cut the piece from different angles. This provides for greater stability, but it will struggle with more intricate cuts or curves that are possible on a vertical band saw.
Band saws use a thin, moving blade. This blade can easily become corroded or worn out, so it's important to alert Design Center staff if the blade seems to be damaged in some way.
Getting Started: Band Saw
FAQ:
Cut round objects up to 5 inches in diameter or rectangular materials up to 5 x 4-8 inches in size.
The band saw is capable of 0 - 60-degree cuts.
Brass, aluminum, copper, steel, and solid wood pieces (some wood pieces will splinter). Please, ask a Design Center staff member before purchasing materials or if you're unsure about certain materials.
Please, always wear safety glasses and mask. This equipment is available at the Design Center.
Cut materials will produce particles in the air. Please, always turn on the filter for the safety of others and yourself.