Faculty and Student Support
Summer 2022: The Design Center will not be hosting events in the space this summer. We will accept requests for the Fall 2022 semester. 
To support making across Barnard's curriculum, the Design Center is committed to offering course-integrated workshops for faculty interested in collaborating with us, and to partnering with student organizations on maker-themed events. 
Course-Integrated Workshops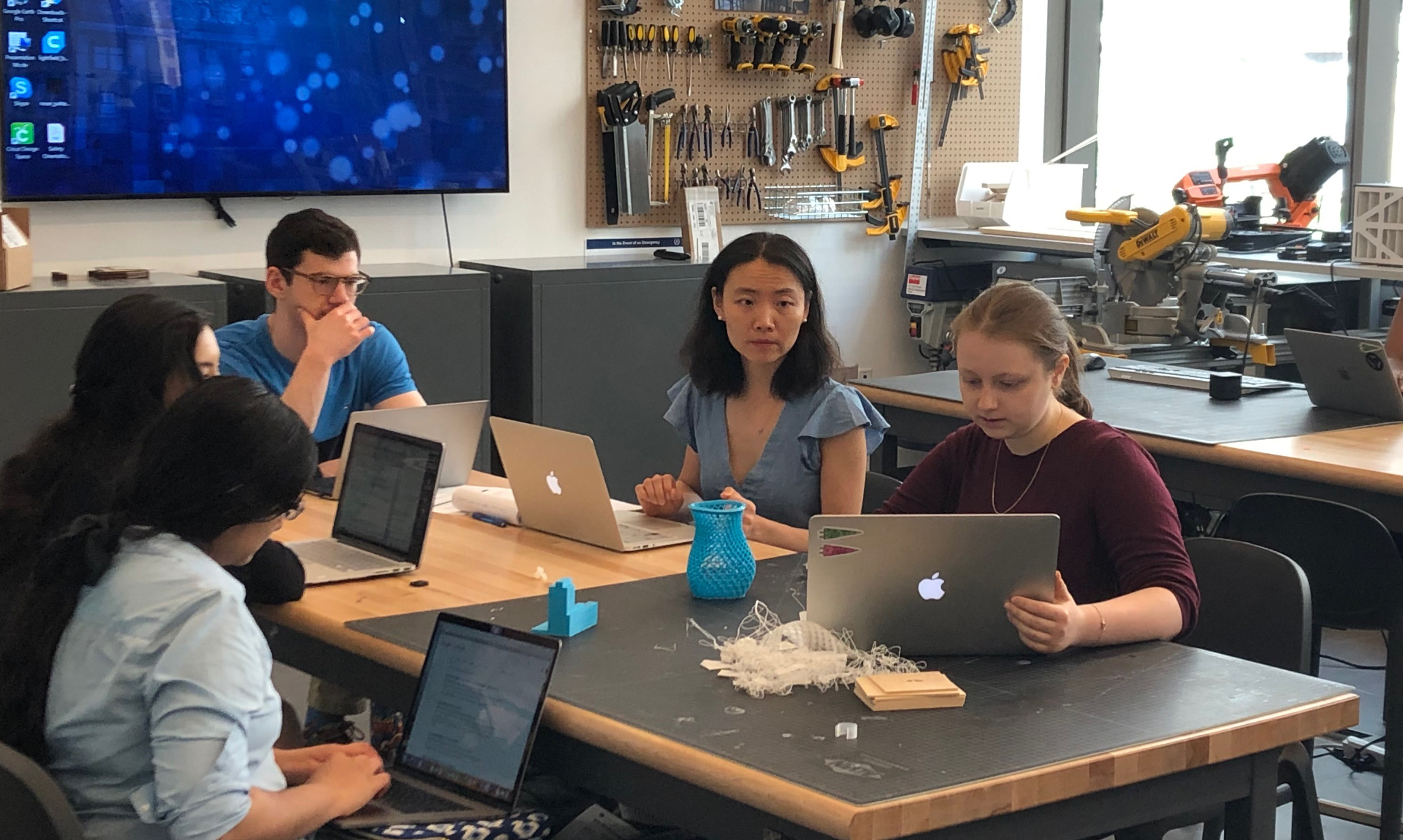 Design Center course-related workshops are (typically) one-off sessions that Center staff teach in collaboration with faculty. Usually, these sessions cover Center-specific tool(s) that relate to course assignments. 
Faculty
Request a workshop from us by visiting the Workshop Request Form page.
Student Organization Event Support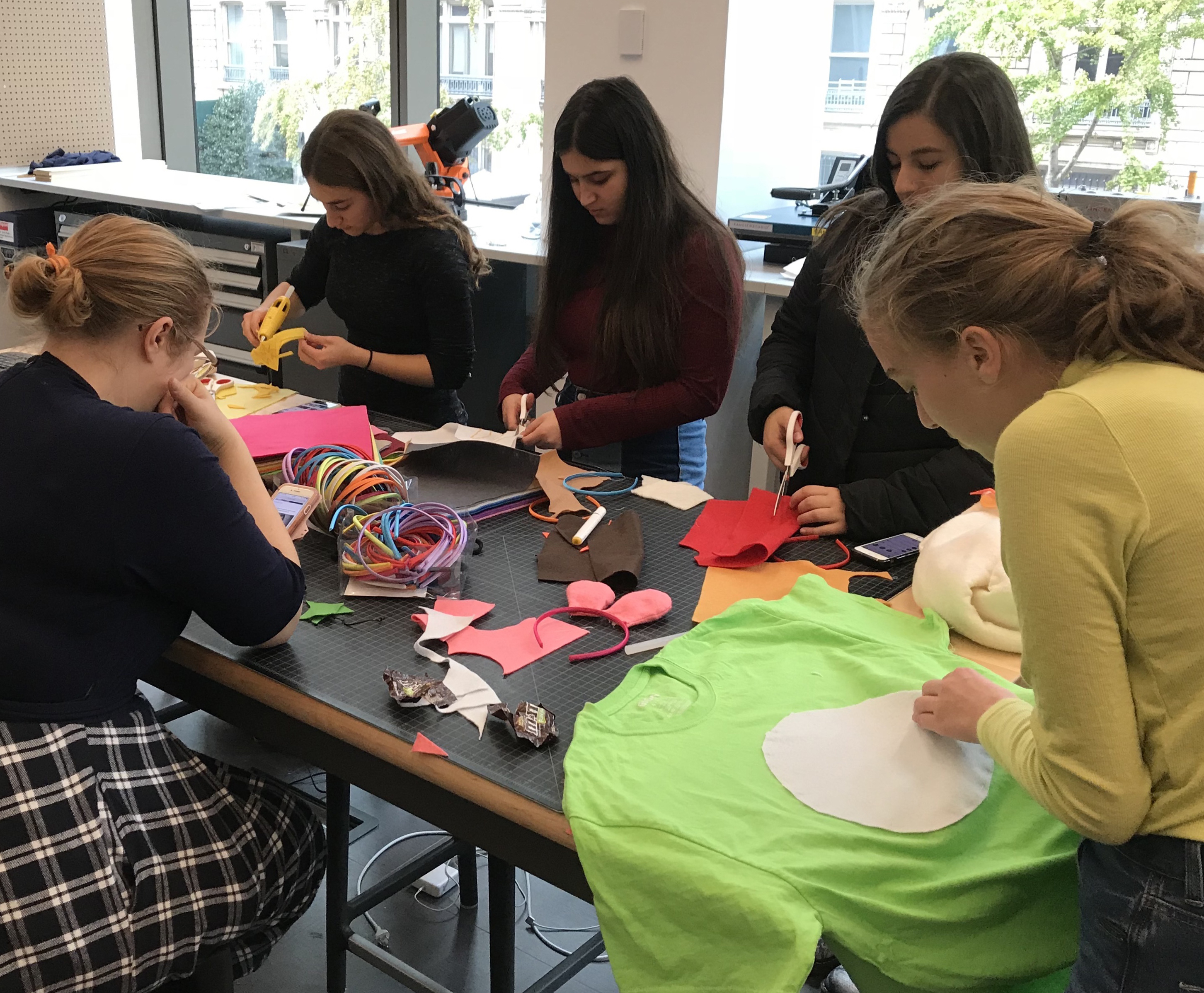 Because student orgs typically hold events to engage their communities, the Design Center's equipment is a natural way to support hands-on making that's fun, creative, and stress relieving. 
Students
Request a session with us by visiting the Event Request Form page.