Welcome to the Design Center's
Design Talk Series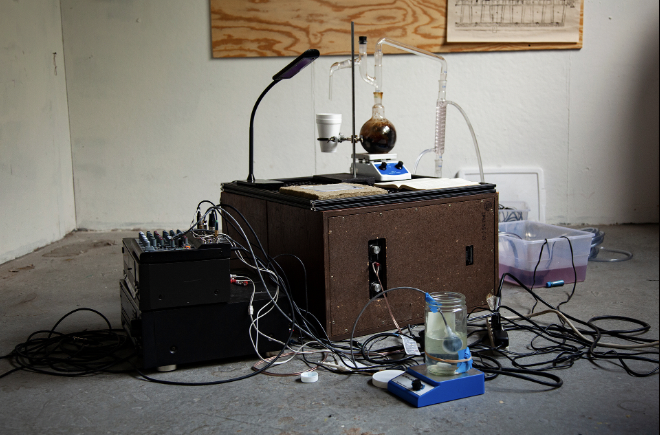 We're excited to introduce our Design Talk Series in partnership with other learning centers and affiliates on campus. Inspired by the Year of Science at Barnard, this year's Design Talks will be a series of talks and workshops by artists and designers whose practice intersects with STEAM.
Our fall semester speakers include Xin Xin, Constantina Zavitsanos, and Field.
Xin Xin will be leading a discussion and workshop on their consent-based open source communication platform Togethernet.
Constantina Zavistanos will lead a talk through recent projects engaging in holography and utilizing scientific instruments including interferometers.
Field will be engaging in bioplastics creation in a hands-on workshop transforming grass clippings into a sustainable and structural material product.
Fields Harrington (@internal_field), whose work is pictured above, is one of our spring semester speakers. He will be discussing recent work on force chain networks and philosophies of science, continuing a lineage of projects that recode science through poetics.
Check back here for updates on dates and times for events, and more information on our amazing speakers!