Image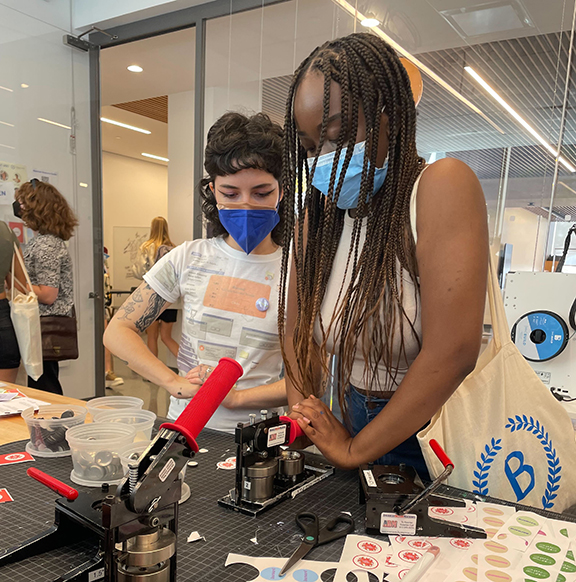 The Design Center supports events with student organizations. Project-based events can involve staff leading your group through hands-on making-oriented projects. Examples include:
Screen printing events where students can print organization logos on shirts or tote bags

Button making events where students design and/or make their own custom pins and magnets
A point person from your organization should be in touch with us throughout the planning and execution of the event and support users while they're working in the space. Events usually last around 1-2 hours, and we generally need at least 4-6 weeks notice to plan for an event. 
All event participants must be safety trained. If your student group is not yet safety trained, we can schedule our 45 minute safety orientation prior to the event start time. Alternatively, you can advise all your group members to individually attend a safety training in advance. 
Email us at designcenter@barnard.edu with the following information to schedule an event for your student group or organization: 
Name and contact information of point person from your organization

A few dates and times you'd like to host this event in the Design Center 

Tools or equipment you'd like your group to learn and use in the event

Project or design you'd like to realize during the event

Number of participants to attend the event

What materials are required for your event, and if you plan to supply materials (i.e. t-shirts for screen printing) 

Whether or not your group is safety trained, and i

f you'd like to schedule a safety training at the start of your event