Equipment
The Barnard Design Center has a Brother Digital Embroidery PE-770 machine. 
Front of the machine
Image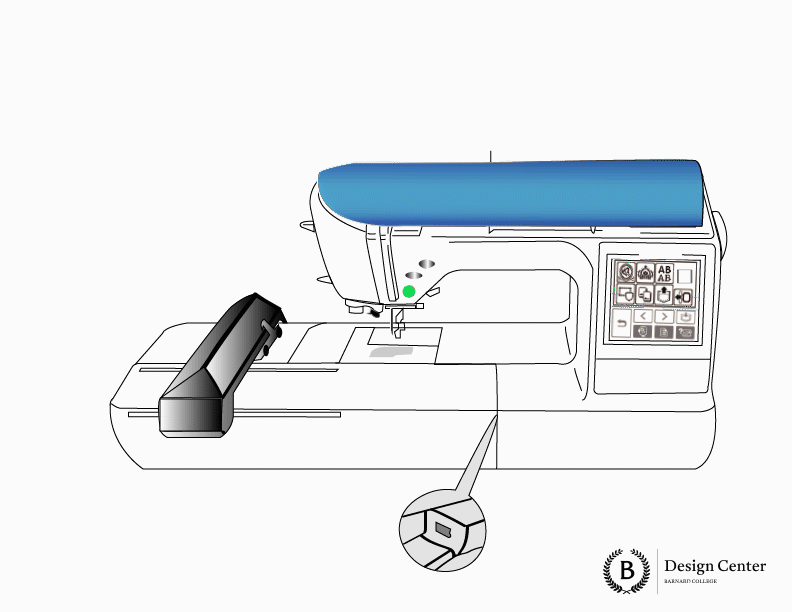 Getting Started: Digital Embroidery
 

Software: Hatch
The Design Center doesn't officially train on software (beyond any that's already associated with our tools), but we can point you in the direction of some fantastic online resources for in-depth learning. Below are some linked tutorials for some of the more popular program's users ask about: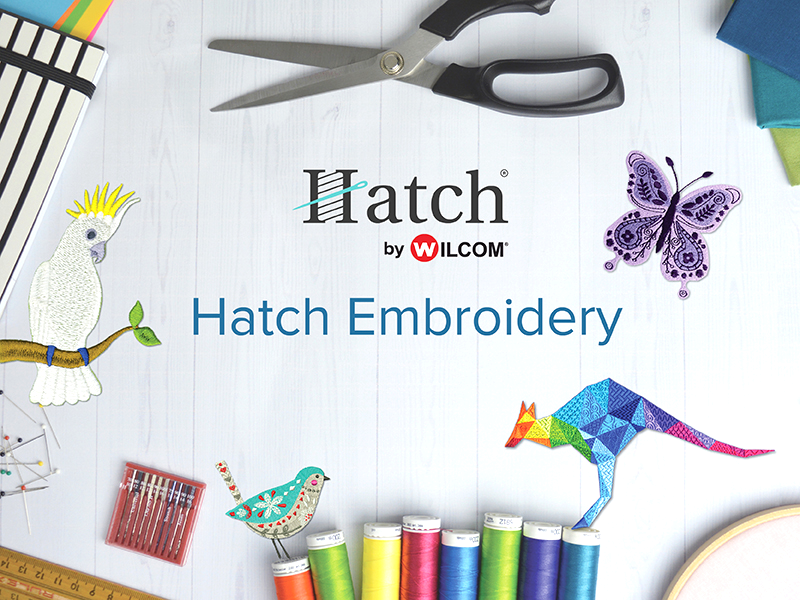 Learn more about Hatch here.
FAQ: Digital Embroidery
Video covers: 
How to prep an embroidery file.
How to upload a .PES file into the machine.
How to thread the machine.
How to use different thread colors.
Additional FAQs:
The Design Center uses Hatch software to export .PES formatted files.
Yes, PNG, JPG, and BMP files can be digitized in Hatch.
Yes, however the Design Center won't design your project for you. Feel free to use Hatch software that is available at the Design Center for digitizing images. You can utilize an image file, upload a picture of a physical sketch, or graphic art to digitize in Hatch.
Hatch isn't compatible with Mac, only PC. Feel free to experiment with Embrilliance, which is a comparable software that is compatible with Macs.
Hatch Embroidery 2 is the Design Center's software for embroidery. This software is available for use at the Design Center.
Hatch allows you to use multiple threads for a single design. Select a different thread on the software for each part of your design that you'd like to be in a different color.
Use a thumb drive to export (not save) from Hatch directly into the side of the machine.
Follow the numbers on top of the machine, which will show you where to insert and guide the thread. If you have trouble, don't hesitate to ask one of our staff members for help!