Using Easel for Carvey Projects
Equipment
The Barnard Design Center has a Carvey CNC machine for carving and cutting wood and acrylic.
Necessary Software
In order to use the Carvey, you will have to sign up for a free account at Inventables.com. Then, navigate to the Easel software in order to create or load your design and send it to the Carvey machine.
You can create your design in Easel with a simple set of creation tools, but it is also very easy to import your own files created in illustration programs like Inkscape and Adobe Illustrator.
Tip: You can import and overlay multiple SVG files for your design which can be set to different depths. This allows you to create carvings that have the appearance of light and shadow by carving sections of the design at different depths.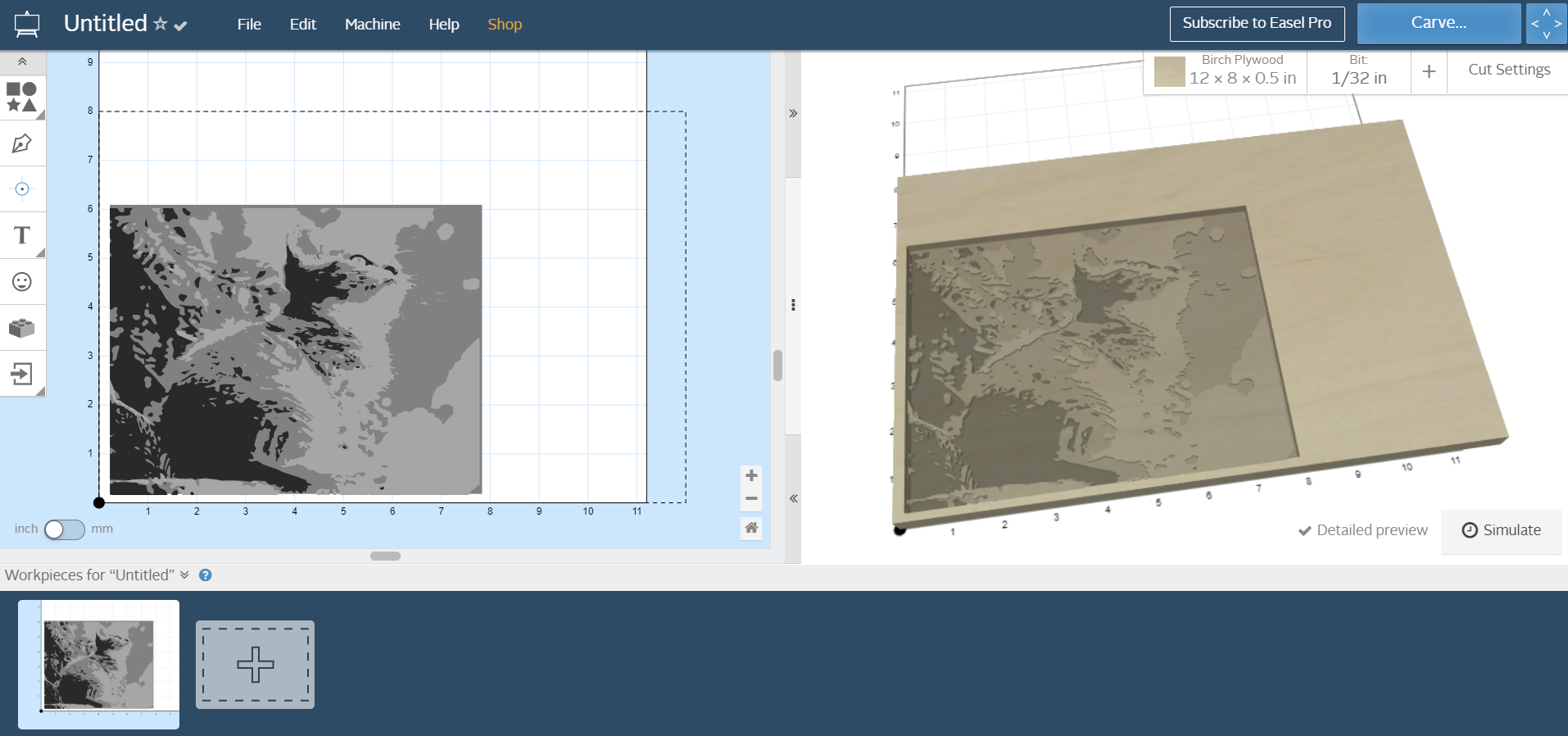 Frequently Asked Questions
Do I need an account to use Easel?
Yes, it is free to create an account, and the Pro version has additional tools and content.
How can I turn an image into an SVG file that Easel can import?
Vector image editing software like Inkscape or Adobe Illustrator can be used to convert to SVG, but there are also online options that will easily convert common image files to SVG.