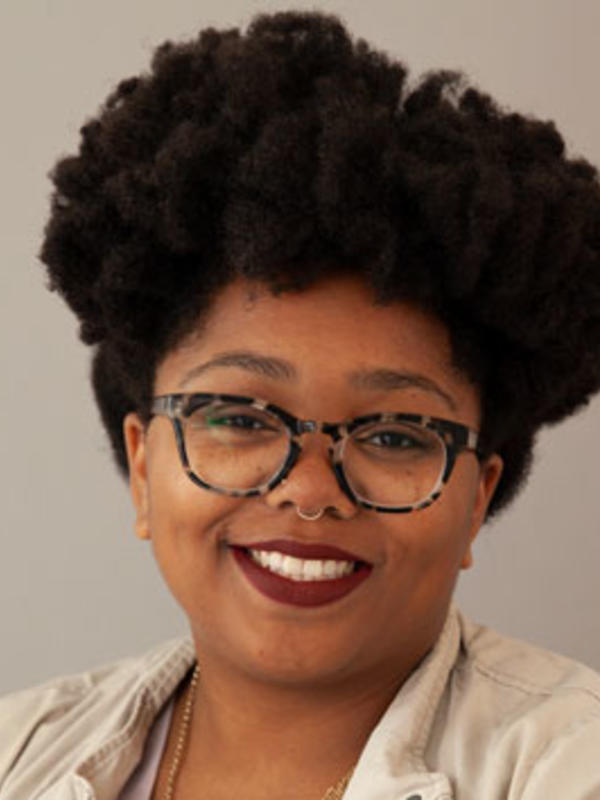 In her time at Barnard as the Design and Technologies Librarian / Design Center Service Lead, Jen has lead administrative, operations, and programmatic initiatives at the Design Center. Jen has combined critical pedagogy and a warm service orientation that is welcoming to people of all identities (especially those who might be intimidated by maker / hackerspaces).
The Design Center is a heavily trafficked center that safety-trained more than 600 users in the 2018-19 academic year and fielded over 2,000 visits. Jen, who is constantly learning herself, has made a point of hiring people who at first are not the most experienced with the tools, but are taught and encouraged to learn and innovate, thus modeling an anyone-can-do-it attitude. Jen has developed workshops on wearable technologies and other tools, as well as supported courses that involved extensive makerspace tools. Her collaborations have lead to projects such as the Women, Clothing, and Climate symposium (with Theatre faculty member Sandra Goldmark who leads Barnard's sustainability programming).
Beyond the Design Center space, Jen's professional participation in the broader field cannot be understated. She has co-authored book chapters with other establishing members of Libraries We Here, including one for MIT Press ("Leaning on our Labor" in Who's Afraid of Race? Critical Race Theory in LIS), and "Re-making the Library Makerspace: Critical Theories, Reflections, and Practices." She chaired LITA's Diversity & Inclusion Committee, and was an invited presenter on a number of panels including ACRL ("Beyond Race 101: Speculative Futuring for Equity"), ALA Webinar ("Describing Realities, Imaging Directions: Critical Race Pedagogies in Teaching & Learning"), and ARL's annual meeting, where she spoke to library leadership around issues facing diversity and inclusion especially for librarians of color. She also presented at the Joint Council of Librarians of Color conference (JCLC), "We Here: Community Building as Self Care."